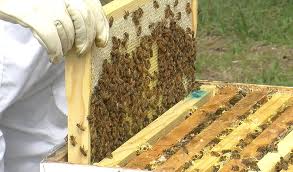 Going forward, I would like for you to leave a comment below each lesson and in your comment leave a message like this:  Scott – Completed Lesson 9.  In fact, I would like for you to go back and do this for all the lessons posted so far.  This will be my way of tracking your progress and adds some accountability to our school.  If more than one person in your family is following along with us, have them leave a comment in like form so that I may know who is working with you.  Also, do not forget, the comment section is a GREAT place to ask questions and leave comments on discoveries and observations you are making.  If you plan to be come a Bee Sustainer….(remember the levels – 1. Bee haver,  2. Bee Keeper – 3. Bee Sustainer)….then you must put some time into this folks!  Becoming a Sustainer in today"s world is much more complex than it used to be thanks to our pesticides, destruction of habitats, and new enemies of our bees.  Besides hands on lessons, you must also arm yourself with knowledge.  DO I HEAR AN AMEN! out there (Use comment section)
On Saturday May 14, we approached the hive from the back, smoked it (if you would like the practice), and lifted off the outer cover and removed the top hive feeder. Next week, we are ready to inspect what is inside.   Since we used Nucs, we did not have to do a 5 day inspection to make sure the hive had accepted her queen.  Our Queen was the mother of all the bees you placed in your hive.  Generally I wait two weeks before doing a complete inspection of the hive….in our case we will be waiting 3 weeks because I am away this week.
We will Plan to Meet Saturday Morning, May 21 ay 1:00 PM.  It is VERY IMPORTANT that you complete lessons 8 and 9 before next Saturday.  I also suggest you read about hive inspections in your book, the Backyard Bee Keeper.